As a student, I used a weekly planner to track my assignments.
My life was on paper then: a diary, to-do lists, a planner, and handwritten letters and notes to friends.
Now, my mind is on my devices: checking social media, email, calendars, and goals in my Wunderlist app.
But all these apps feel fragmented. I've tried keeping a journal and planner… even a One Line a Day diary—and really, how can it get any simpler than that? But I didn't find myself engaged, and I didn't continue.
On the plus side, Amos and I are lucky to have flex in our evenings and weekends.
On the downside, we've been under stress and we tend towards what's comfortable—reading or watching online, answering urgent emails, and working on tasks with a clear external deadline.
Below are three journals I ran across that aim to help in focus and getting things done. I'm sharing them as potential options… and curious what your system is for planning and assessing how you've done!
1. Turtle Journal
5 days left on Kickstarter, $20 for 90 days
Slow and steady wins the race, I guess? This journal gives you spaces to list things you're grateful for, areas to grow in, your daily goals… and a space to note when shit hits the fan and you got sidelined (see the little fire extinguisher).
And each week, there's time for a review and plan for the next week: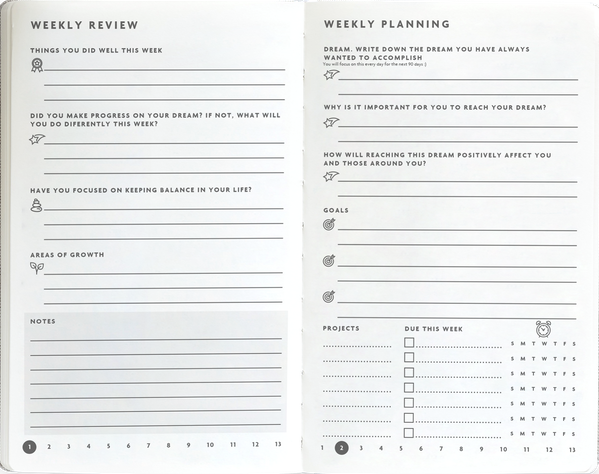 I doubt I'd stick to this by myself, but I could see doing this and meeting weekly with a friend to check in!
2. The Focus Journal
On the product website, $19
If that's too much stuff, this is the opposite: a minimalist space for you to think through any period of time. I like that it's more flexible than a 9-5. List your priorities, and jot down the notes you need to pull things together.
I like the simplicity… and ability to download and try sample pages before you buy. Yet it's so simple, that I start wondering why I need to buy it?
3. Morning Sidekick Journal
At Habit Nest, $27 for 66 days
Most of us have life goals… and then we have scrolling the internet and watching videos.
And then we haven't made progress on the things we care about.
So this journal coaches you to use your next 66 mornings on the things you love: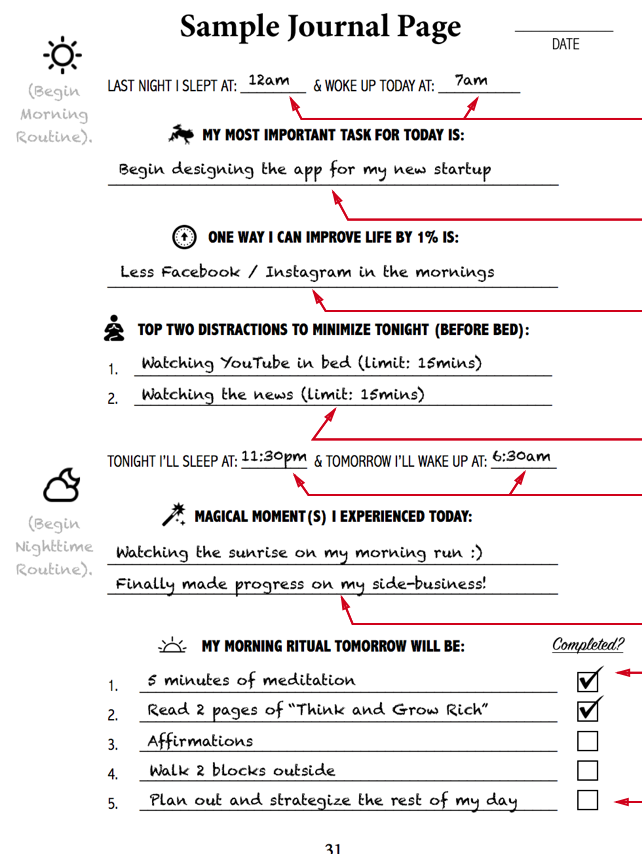 I like it because it's concrete: less about planning and supercharging your life, and more about having meaningful mornings: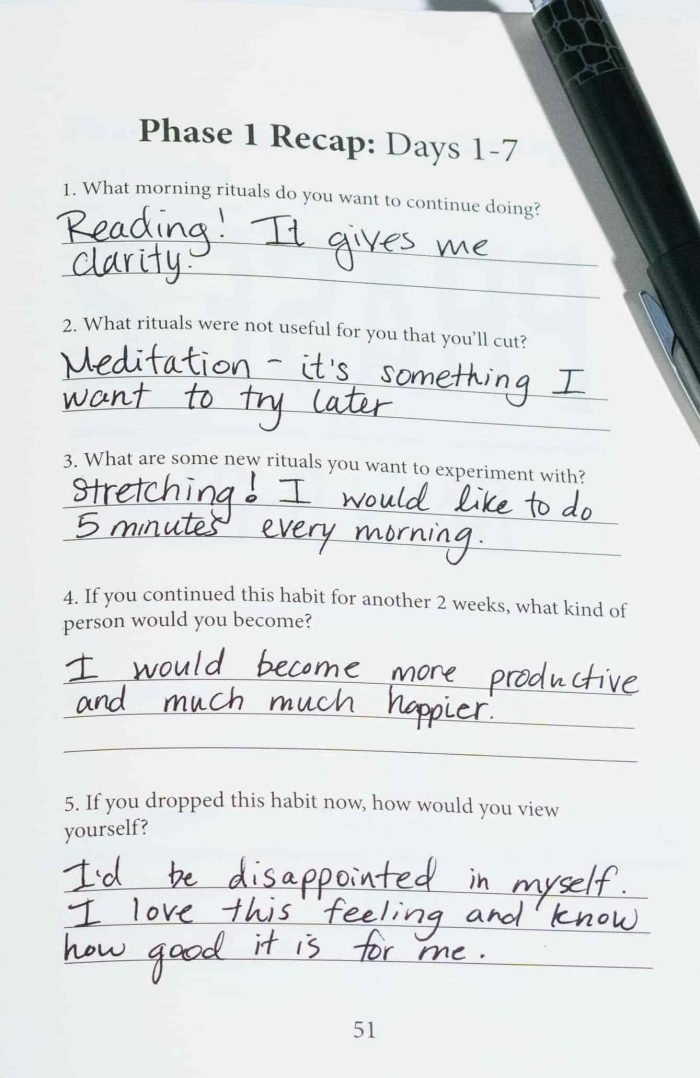 Regardless of how hectic or relaxed our lives are, we benefit from setting good habits and assessing how they're going.
I'm still figuring out how to structure mine.
So I'm curious… what do you do to cultivate good habits and move ahead? What works for you?