This article was originally posted on PopAnth under the title "Snow goggles and rotten pears: finding public records of anthropology online." 
Anthropologists have written about why we believe in extraterrestrials, how your coffee habits affect farmers, and why archaeologists want to study your trash.
But how is such research made? Famous researchers have at times stored their notebooks and video reels into restricted archives, while many others lock up or destroy their fieldnotes to protect their informants.
But increasingly, anthropologists are starting to share our data—and even "live fieldnotes"—online. In this post, I'll share some intriguing online archives, which you're encouraged to bookmark and explore on your own.
Field records: Read early books and travel diaries
American librarians and curators have developed the Digital Public Library of America (dp.la), which lets you search ten million historic books, images, and pamphlets with a single click. You can find thousands of objects from Berkeley's Anthropology museum and the National Museum of Natural History, read old books in HathiTrust, and view audio clips from the National Anthropological Archives–all without leaving your house.
The John Peabody Harrington papers include original fieldnotes on travel in the early 20th century:
Across the pond, Europeana shares RWG Hingston's diary from Kenya and Pakistan, and you can find other records by searching for "ethnography" and "anthropology." The British Library's Endangered Archives similarly works to preserve fantastic primary sources from around the world.
And what about indigenous people who observe the west? Native observer A. M. Fernando moved from Australia to London in 1929. His hand-scrawled notes have been digitized by AIATSIS and shared here:
Material culture: View photographs and cultural objects
Photos and objects are some of the easiest anthropological records to digitize and share. You can see people and potsherds from Oceania, or houses and agriculture from Thailand in DART. Experience early expeditions to China, Mongolia, Mexico, and Siberia at the American museum of Natural History. But my favorite are the masks, clothes, sewing bags, charms, and snow goggles in the Smithsonian's Alaska Native collections:
This thoughtful online museum includes pictures and pronunciations for each piece of material culture. Better yet, community elders were included in developing this archive, and commented on each item's use and history:
It's unlikely you will get to Alaska in person to ask community leaders about their culture, so this is a great way to learn how people have thrived in extreme northern climates.
Linguistic anthropology: Learn about languages
You can hear audio in the archive of indigenous languages of Latin America, or use Ethnologue to see maps of rare and minority languages. Tirahi, for instance, is nearly extinct in Afghanistan, with only 100 speakers in a cultural community of 5000 people:
Even better, Nuer Field Notes has photos, slides, and letters from Eleanor Vandevort's linguistic research in the Sudan. For instance, her vocabulary notecards record that guɛm means "poking around in people's affairs like one pokes around in the grass for turtle eggs." Surely we've all experienced that…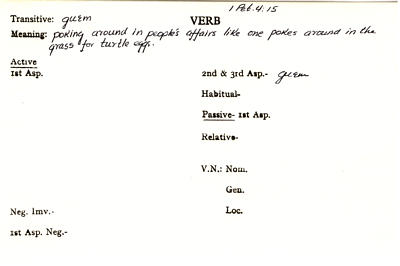 Performance and folklore: Listen to and watch culture
Listen to a Namyi flute player or watch the Nadun festival at Digital Himalaya. View interviews with American civil rights activists, or listen to Americans talk about their work life at Working in Paterson.
You can even watch music, dances, work, and cultural performances at the EVIA digital archive. After getting a research or teaching account, view clips such as this dancer who was hired to entertain farm workers in Tanzania:
Biological anthropology: Meet your primate cousins
Want to know how your skeleton compares to that of a tiny Mouse Lemur? You're in luck. Biological anthropologists built eSkeletons to let you compare yourself with our closest primate friends: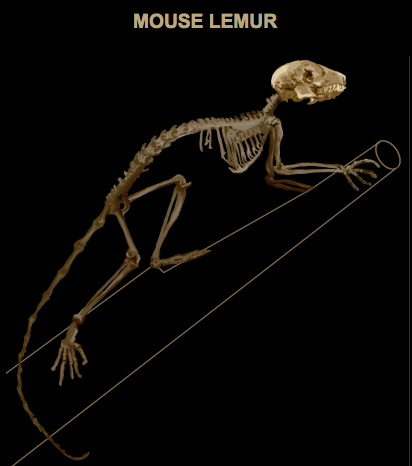 Archaeology
The digital archaeological record (tDAR) lets researchers, teachers, and curious members of the public view site reports, field notes, and descriptions of archaeological sites across America. For instance, notes from the Lake George Project include handwritten descriptions of excavation in progress: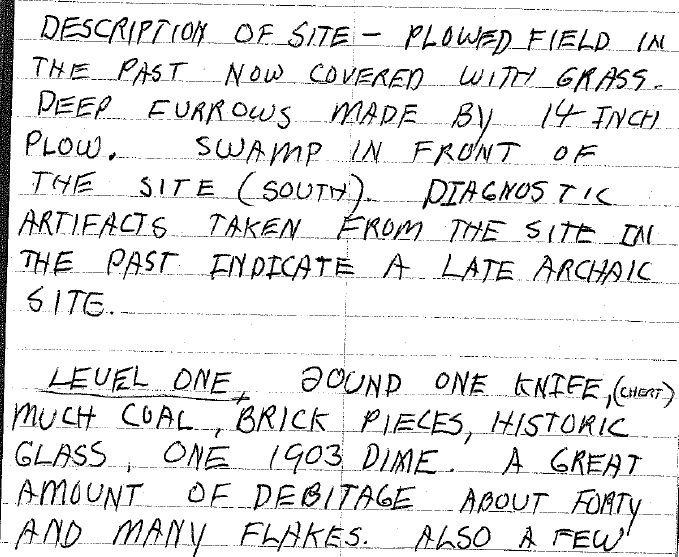 As with other archives, some records are hidden or protected because the information might endanger a research site or a community under study. Yet other publicly accessible records include this typewritten field diary: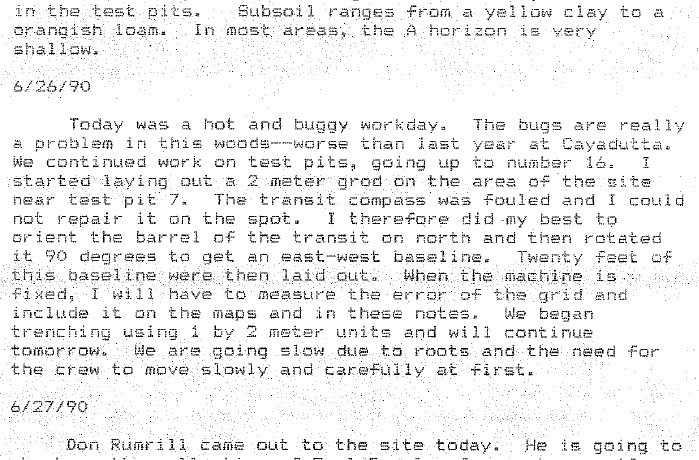 The digital index of north American archaeology (DiNAA) also provides a spatial index of excavations. And if that's not enough, the Penn Museum of Anthropology has shared 700 video clips online. 1958 Tikal shows archaeologists flying into a field site in Guatemala; I'm not sure how else you could experience 1950s field research so directly.
Citizen science: Share, give, and build online archives
Libraries, museums, and archives work hard to share our vast collections online, but each step takes time and money. Researchers can help by organizing, securing, and archiving their field records so that their precious records are not lost.
And readers, you can help by visiting these institutions or supporting them financially.
Even if you can't travel, you probably have hands. As a "citizen archivist," you can tag photos, transcribe images, and subtitle videos at archives.gov, or create digital maps for the New York Public Library (NYPL). The Royal BC Museum, Smithsonian, and Australian Museum all welcome your help in transcribing field records so that others can search for them. If you or a relative enjoy reading old handwriting, this is a great hobby for your spare time.
…and finally, share what you learned. Tell others about what you found in online archives. And if you're looking for records that are hard to find, ask a librarian—that's what we're here for!